The site is a work-in-progress.
Installation
This page describes how to install DISE on Windows 10. Please download DISE onto your computer first if you haven't done so already. Please pick the installer (setup).
If Windows blocks you from running the setup program to protect your computer, this happens because the setup program is not digitally signed. As long as the hash of the file matches the hash found on the DISE website then it is safe to tap "More info" and run it anyway.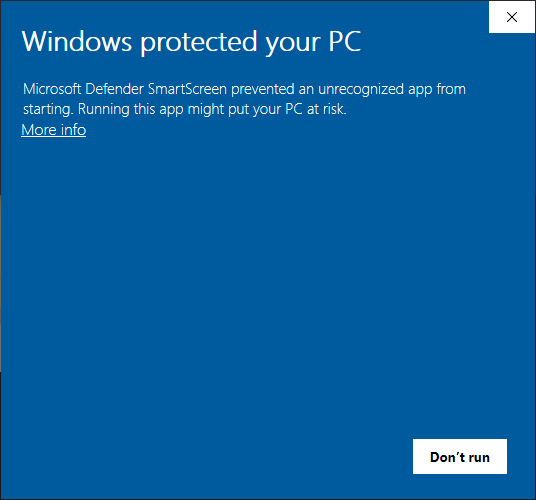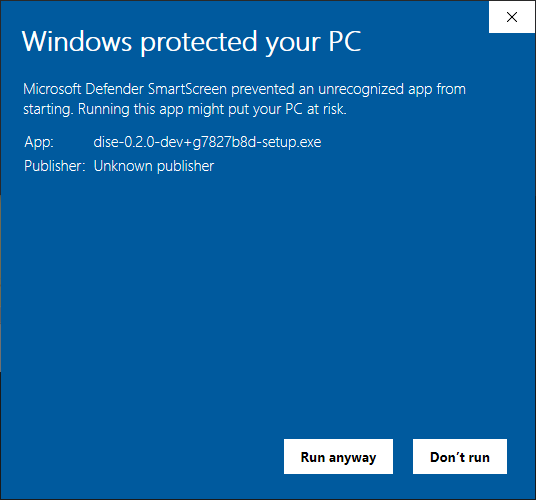 If you are using a shared computer with limited access, you can install it only for your Windows user account; otherwise you can install it for all users.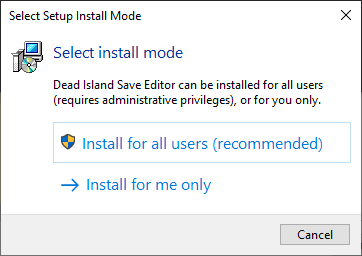 Choose the components you wish to install. A typical or complete install is recommended for the best user experience.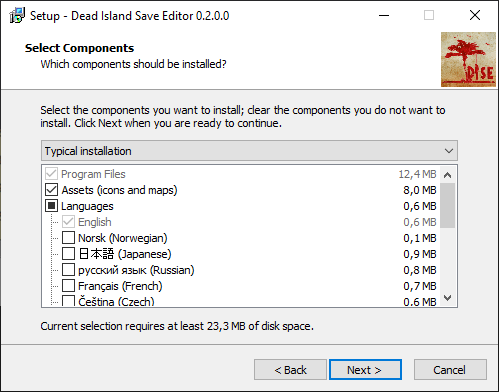 If you are upgrading DISE and wish to start fresh, you can tick the option to delete the preferences that were set before in DISE.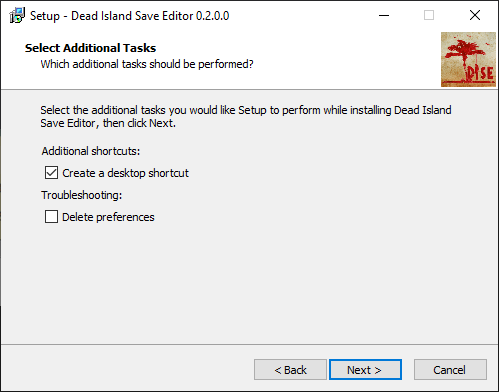 At the end of the installation, you can launch DISE before existing the installer, from the start menu under the folder "Steffen L".
ZIP Archive
If you cannot or do not want to perform a tradi tional installation of DISE then you can simply extract one of the zip archives instead to your desired location. This is the recommended approach if you intend to use DISE in portable mode.
There are multiple versions of the zip archives which contain different things depending on your needs:
*-full.zip contains everything that the installer contains to get the full experience, i.e. all assets and languages.
*-typical.zip contains everything English-speakers need to get the full experience.
*-minimal.zip contains the bare minimum for DISE to work, i.e. without optional assets and additional languages.
Portable Mode
When DISE is normally installed it will store user preferences (settings) locally on the device; however, you can make DISE portable and move it around to different devices.
Just create a file named portable in the same directory as the DISE executable (dise.exe) and user preferences will be stored in userpref.dat in the same directory as the executable.